Principal's Message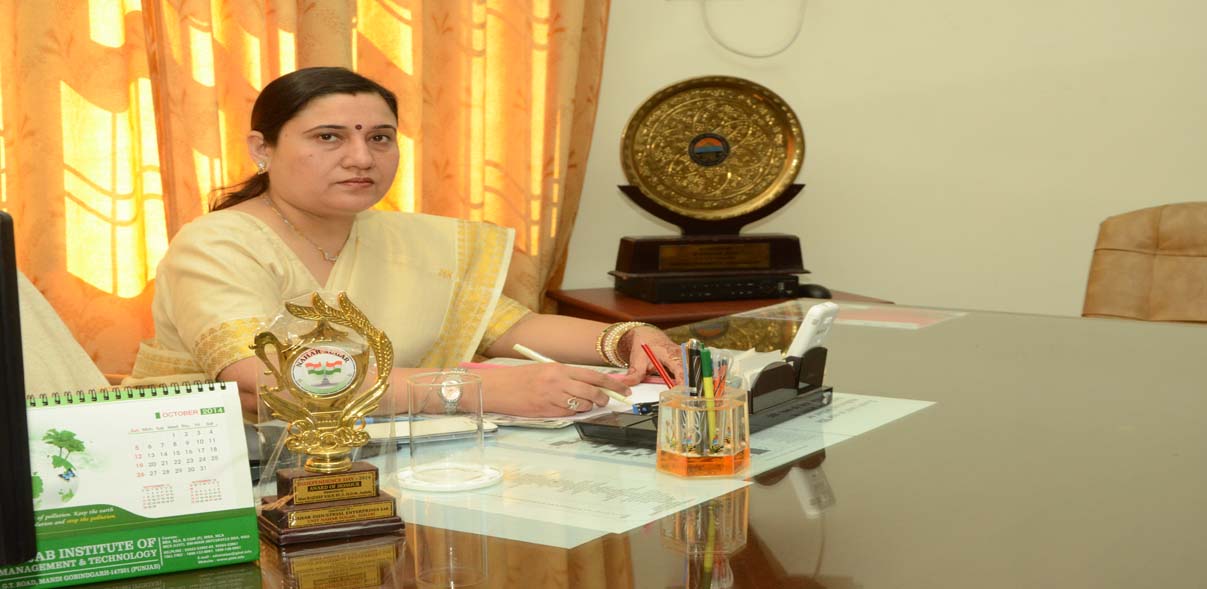 Dear Students
Heartily welcome to you in Gobindgarh Public College; a splendid Temple of Learning. I am happy to learn about your keenness for joining our College. Here i wish to share that through one eventful decade of its history, Gobindgarh Public College has celebrated the quest for expanding landscapes of excellence that nurture intellectual and academic striving, vibrant extra curricular activities, outreach initiatives and civic engagement
This is a place not only of teaching but collaborative scholarship reinforcing a very special interaction between students and faculty. Here students enjoy a good deal of freedom in shaping their academic experience. The college invites distinguished experts to speak on various issues to update the knowledge of students and motivate them to be confident in life and to be gender and disability friendly.
Gobindgarh Public College emphasizing the humanities, Computer Science, Commerce and Business Administration offers a unique combination of resources in a space that provides unusual intellectual and cultural opportunities. The experiential motifs that enrich this tapestry harmonize collective institutional responsibility with democratic space and combine challenge with encouragement.
GPC is a community that continually reflects and introspects on the quality of its engagement and its commitment to innovation. A community of inspired faculty and talented students learn and grow together to shape a dynamic energy field. The Imperatives of global and the local are imaginatively and sensitively blended even as best practices are crafted. There is a palpable sense of the urge to participate in processes that usher in a new and more humane world.
The Future belongs to you my dear students and you need therefore, to prepare yourself for an active participation in the world. This participation demands that you become well informed, develop yourself like a pioneer and ultimately grow as responsible men and women…. Always remember
Education is a Companion which
No misfortune can depress
No Crime Destroy
No enemy alienate
No despotism enslave
At home a friend
Abroad an Introduction
In society an ornament
Without it what is Man?
Dr. Neena Seth Pajni
(Principal)